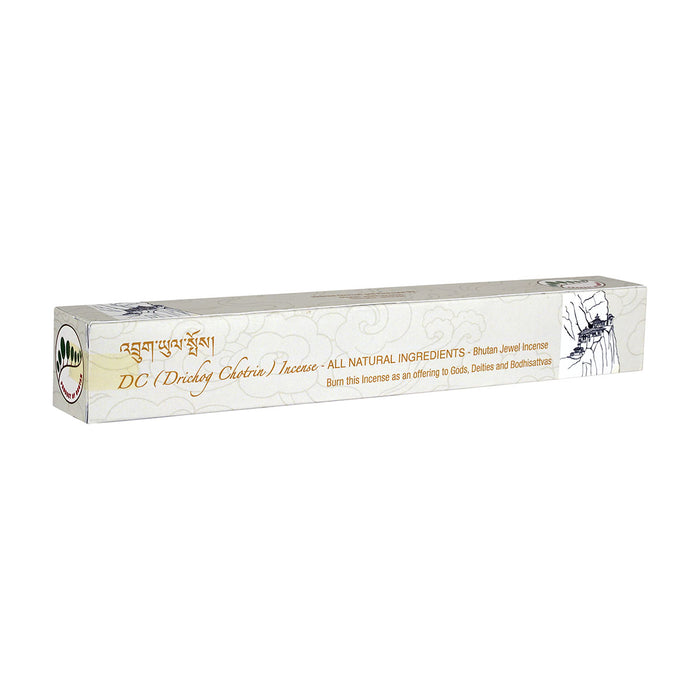 DC (Drichog Chotrin) Incense-All Natural Ingredients, Bhutan Jewel Incense
Original price
Nu 210.00
-
Original price
Nu 210.00
DC (Drichog Chotrin) Incense, a premium quality Bhutanese incense made with all-natural ingredients by Bhutan Jewel Incense. Each roll contains a minimum of 28 sticks, each measuring 8.5 inches in length.
This incense is specifically created for burning as an offering to Gods, Deities, and Bodhisattvas, with ingredients that include safflower and Bhutanese medicinal herbs. Its unique blend is said to have a calming effect, spreading its fragrance across the universe, just like its name suggests.
DC (Drichog Chotrin) Incense is made from an ancient formula created by Guru Rinpoche's Treasure Revelear Terton Sangay Lingpa, the founder of the Sangye Teng monastery in Eastern Bhutan. The incense is handcrafted using locally available ingredients, ensuring that it is not only of high quality but also promotes local craftsmanship.
Please note that due to its handmade nature using natural ingredients, each stick of incense may not be exactly the same color. This is due to the curing of the mixture and the level of moisture during the natural drying process.
Experience the tradition and fragrance of Bhutanese incense with DC (Drichog Chotrin) Incense.