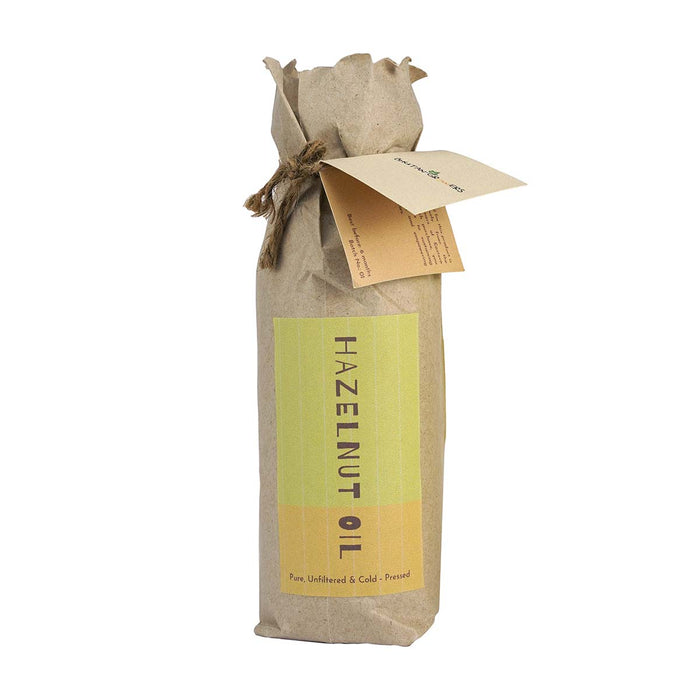 Hazelnut Oil, Bhutan Growers
Original price
Nu 585.00
-
Original price
Nu 585.00
A culinary delight and a versatile addition to your kitchen. Made from carefully selected hazelnuts, this gourmet nut oil offers a rich, nutty flavor that will elevate your dishes to new heights.
Sourced from the finest hazelnuts, which have been cultivated for decade, this Hazelnut Oil is crafted through a meticulous process of grinding, roasting, pressing, and light filtering. This ensures that you receive a high-quality oil that captures the essence of hazelnuts in every drop.
With its ability to withstand medium to high heats, our Hazelnut Oil is perfect for cooking and baking. Add a drizzle of this exquisite oil to your salad dressings, pasta sauces, or grilled meats for a delightful burst of flavor. It pairs exceptionally well with fish, enhancing its natural taste. You can even replace butter with Hazelnut Oil when drizzling it over vegetables, creating a healthier and more flavorful alternative.
Not only does our Hazelnut Oil impress with its culinary applications, but it also offers health benefits similar to olive oil. Just like its Mediterranean counterpart, our Hazelnut Oil is rich in oleic acid, a monounsaturated fatty acid that promotes healthy cholesterol levels. By incorporating Hazelnut Oil into your diet, you can contribute to a healthier lifestyle without compromising on taste.
Indulge in the gourmet experience of our Hazelnut Oil and explore its endless possibilities. Whether you are a seasoned chef or an adventurous home cook, this versatile oil will inspire your creativity in the kitchen. Elevate your culinary creations and savor the rich and nutty flavors that our Hazelnut Oil brings to every dish.
Experience the excellence of our premium Hazelnut Oil and discover why it is cherished by food enthusiasts around the world. Order your bottle today and embark on a culinary journey filled with delectable flavors and healthy choices.