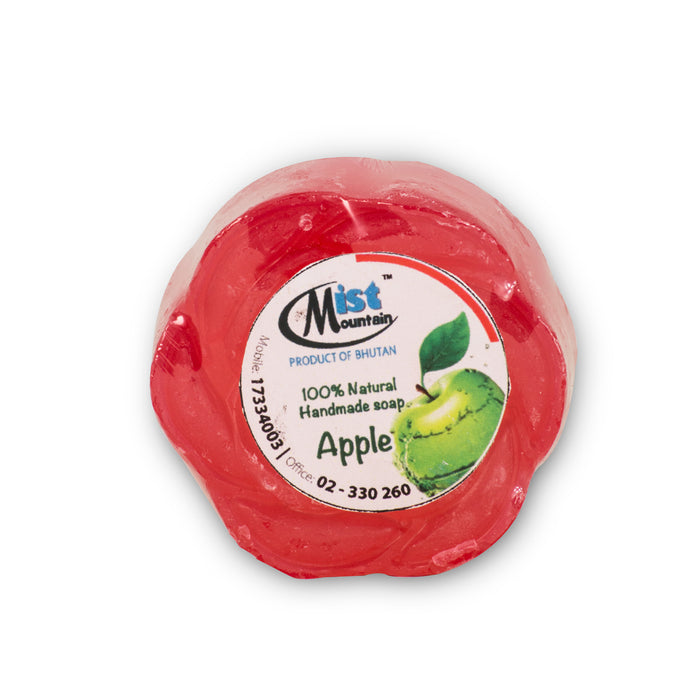 100% Natural Handmade soap, 30g, Mist Mountain, Bhutanese soap, soap of Bhutan, natural, origanic, clean, Himalayan soap, soaps, apple soap, papaya soap, lemongrass soap, lavender soap.
Original price
Nu 65.00
-
Original price
Nu 65.00
Bhutan homemade soap is 100% natural soap and which is very good for our skin, This soaps makes our skin soft and keeps fresh and moisture. The soap contains 4 different types of soap Apple, Lemongrass, papaya & Lavender.
Apples are mainly composed of carbs and water. They're rich in simple sugars, such as fructose, sucrose, and glucose. Despite their high carb and sugar contents, their glycemic index (GI) is low, ranging from 29–44 (5)
Papayas contain high levels of antioxidants vitamin A, vitamin C, and vitamin E. Diets high in antioxidants may reduce the risk of heart disease. The antioxidants prevent the oxidation of cholesterol.
Lemongrass is a plant. The leaves and the oil are used to make medicine. Lemongrass is commonly taken orally, applied directly to the skin, or inhaled as aromatherapy for many different conditions.
lavender, (genus Lavandula), a genus of about 30 species of plants in the mint family (Lamiaceae), native to countries bordering the Mediterranean. Lavender species are common in herb gardens for their fragrant leaves and attractive flowers.
Dimension:
Height:0.9inch Diameter: 2.9 inches 

Weight:30gm
We also offer Sonam Pelbar's Organic Soaps, Utara Gift Tray, Utara Natural Soaps, Lemongrass Soap, Rhododendron Bio Bhutan Natural Soap, Ginger Bio Soap from Bhutan, Organic Turmeric Bio Soap, Natural Turmeric Soapnut.
About the producer:
Mountain Mist team is committed to producing innovative laundry items such as Soap, Phenol, and other items with local scents. Laundry item production is a viable business as there is already a proven and growing market in Bhutan urban centers. This local laundry item production firm wants to lower the import of commercial soaps, and create employment opportunities for the youth of Bhutan.