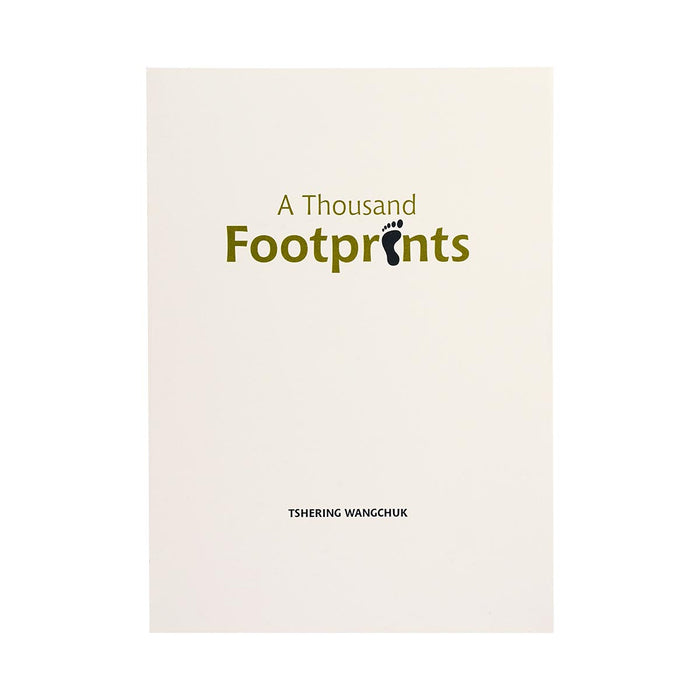 A Thousand Footprints by Tshering Wangchuk
Original price
Nu 500.00
-
Original price
Nu 500.00
Modernity was slow to come to Bhutan. In doing so, it shaped the lives of its people, old and young, in an unpredictable kaleidoscope of ways.
A collection of personal accounts of the author from over four decades. A Thousand Footprints captures the growing pains of a young country as they opened up to a world they little understood.

The author reflects on times and things passed through stories mottled with humor, satire and an unshakable sense of nostalgia. A must read for a glimpse into a country that was and will never be quite as quirky.