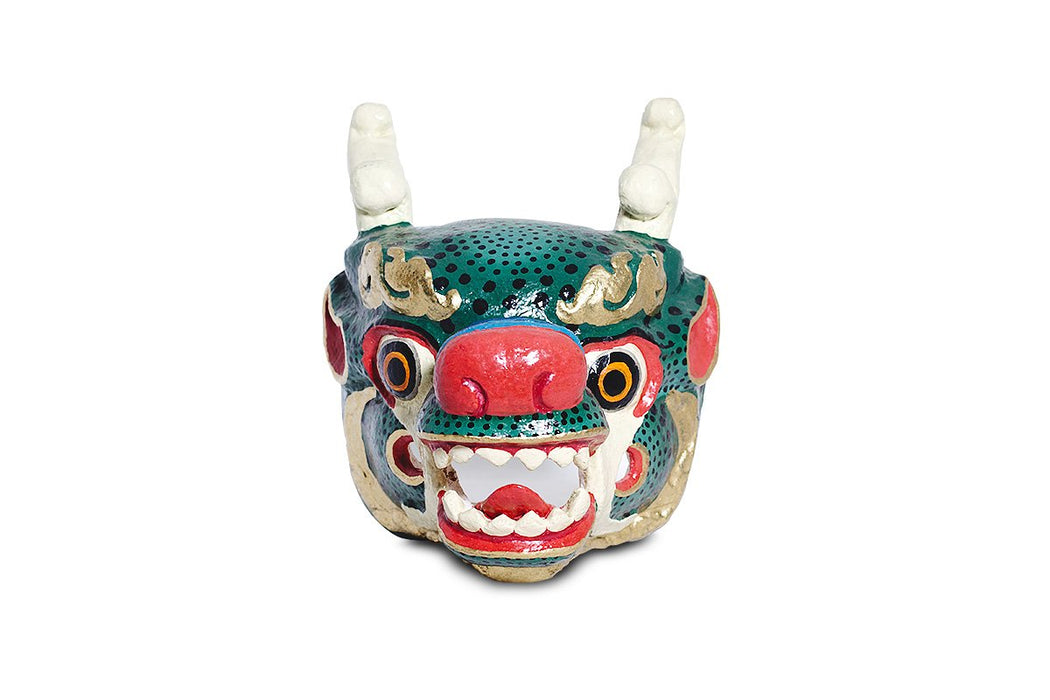 Bhutan Dragon mask, 600g, traditional mask of Bhutan, Bhutanese mask, Mask, Cutural mask, Tiger, lion, Garuda, Dragon,
Sold out
Original price
Nu 530.00
-
Original price
Nu 530.00
The Dragon thunders in the sky with the sound of compassion that awakens us from delusion and increases what we can know through hearing. Dragons have the power of complete communication. Just as we do not see sound, we do not see dragons — at least not usually. Displaying a dragon banner is said to protect one from slander and enhances one's reputation.
Associations: main quality is power, dominance over the sea, and the water element.
Product Description
Weight: 600 gms 
Small size dimensions: 12 X 13 X 8 (LxWxD) cm 
Small size Dimensions: 25 X 28 X 19 (LxWxD) cm 
Size: Small & Large