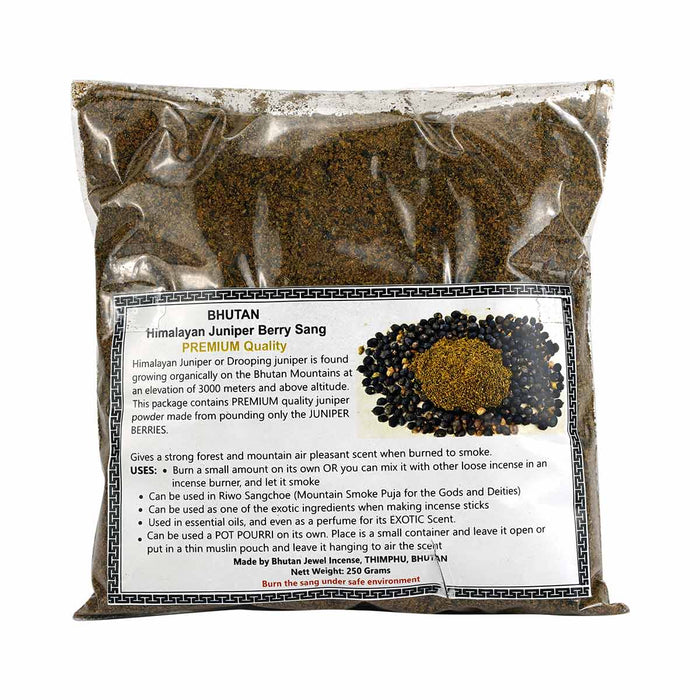 Bhutan Himalayan Juniper Berry Sang Premium Quality, Bhutan Jewel Incense
Original price
Nu 520.00
-
Original price
Nu 520.00
Himalayan Juniper or Drooping juniper is found growing organically on the the Bhutan Mountains at an elevation of 300 meters and above altitude. This package contains PREMIUM quality juniper powder made from pounding only the JUNIPER BERRIES.
Gives a strong forest and mountains air pleasant scent when burned to smoke.
USES:

Burn a small amount on its own OR you can mix it with other loose incense in an incense burner, and let it smoke.
Can be used in Riwo Sangchoe (Mountain Smoke Puja for the Gods and Deities)
Can be used as one of the exotic ingredients when making incense sticks
Used in essential oils, and even as a perfume for its EXOTIC Scent.
Can be used as a POT POURRI on its own. Place isa a small container and leave it open or put in a thin muslin pouch and leave it hanging to air the scent.
Net weight: 250 gms