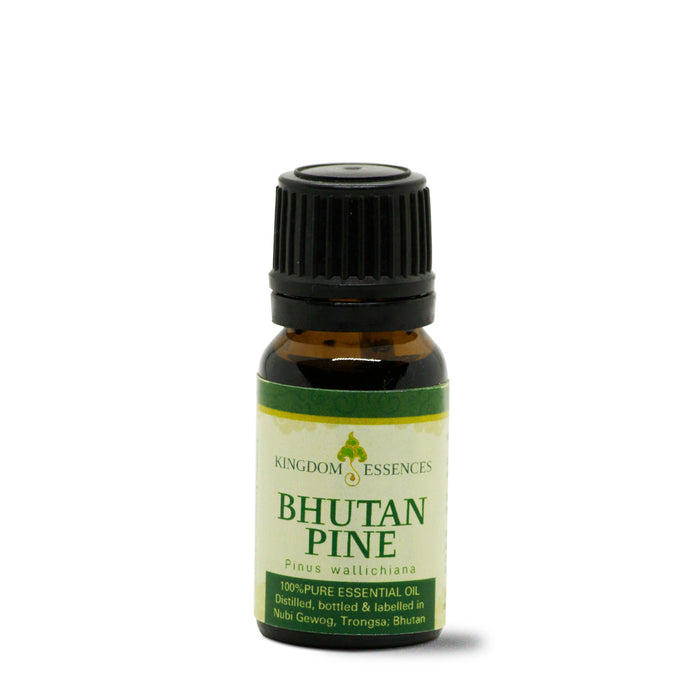 Bhutan Pine [100% Pure essential oil], 60g, Kingdom Essence
Original price
Nu 1,010.00
-
Original price
Nu 1,010.00
Nu 1,010.00
-
Nu 1,010.00
Current price
Nu 1,010.00
Kingdom Essences is a nature positive wellness social enterprise.
The Raw materials for this product is sustainably sourced from community forest.
Recommended ratio: 2 drops of essential oil per one tablespoon of any vegetable oil of choice.Bhutan was known in ancient times as the Land of Medicinal Herbs- the knowledge of the healing powers of Himalayan plants are embedded in legends, and underpin the tradition of indigenous medicine in Bhutan.
​Kingdom Essences distils the ancient wisdom of Bhutanese indigenous medicine, and bottles the potency of unique Bhutanese ingredients into healing essential oils of the purest quality.Our essential oils are steam distilled from organically grown ingredients sourced from local farmers in the community, or foraged sustainably from community forests.
​We are driven and inspired by two core values-
making use of the goodness of nature,
and benefitting our community.
Dimension:
Height-6cmx, width-8cm(round)

Weight:60gm

Net contain:10ml
About the producer: 
"Kingdom Essences a.k.a K.Essences (Nature in a bottle) promotes natural/indigenous healing through the use of pure, essential oils extracted from medicinal and aromatic plants. The Kabab Organic Farm in Trongsa was started with the vision to produce natural food products, create employment and improve rural livelihoods," says Pema who founded K. Essences with her partner Kuenga. "As KOF, we leased the Community Facility Centre (CFC) located at Bjeezam, Trongsa from the Nubi Menjong Nyamley Tshogpa (NMNT) understanding the need for assisting the community group by purchasing their medicinal herbs and other local produce, and adding value to it.