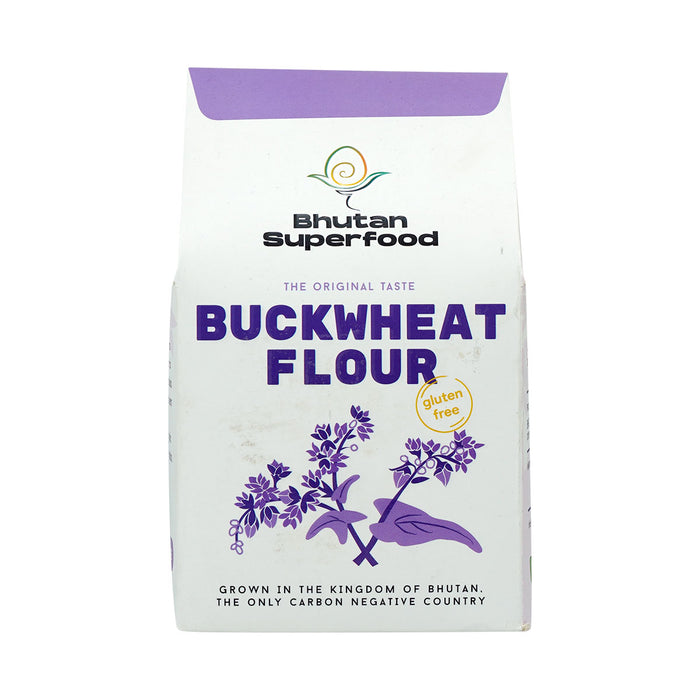 Buckwheat Flour, 1kg, Bhutan Superfood and Herbs
Sold out
Original price
Nu 250.00
-
Original price
Nu 250.00
Buckwheat Flour is a delicious and nutritious alternative to traditional wheat flour. Our Buckwheat Flour is made from high-quality, organic buckwheat that is grown and harvested with care to ensure you get the best.
Buckwheat Flour is a gluten-free flour that is perfect for individuals with gluten sensitivities. It is rich in fiber, protein, and essential nutrients, making it a great addition to a healthy diet. Our Buckwheat Flour is carefully milled to ensure a fine and consistent texture, making it easy to use in any recipe.
Our Buckwheat Flour is perfect for making a variety of delicious baked goods. It has a unique nutty flavor that adds depth and complexity to any recipe, and goods baked using it are given a rustic and artisanal look cause of its light brown color.
Technical Details
Vacuum packed Pure Buckwheat flour
Harvested from Bumthang Dzongkhag
No additives or preservatives
Net weight 1kg
About the producer 
Bhutan Superfood and Herbs sells organic products grown by the local farmers to its customers. Our mission is to cater to the growing need for organic food and also provide a platform for local farmers to earn a livelihood. We also hope to raise awareness of the importance of organic farming to the overall health of the nation.