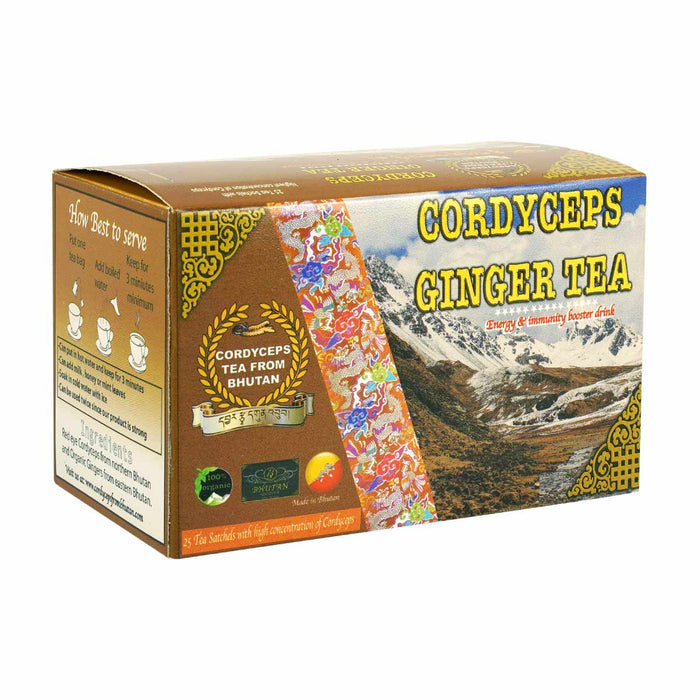 Cordyceps Ginger Tea, Cordyceps Tea from Bhutan, Energy and Immunity Booster, 25 Tea Bags, Cordyceps from Bhutan
Original price
Nu 879.00
-
Original price
Nu 879.00
Cordyceps in Bhutan are found in the mountains above 4500 meters.
Cordyceps sinesis or "Yarsagumba" means summer plant and winter insect in the northern Himalayas.
 In the high Himalayas before the rainy season begins, spores of Cordyceps mushroom infect caterpillers that live underground. The fungus eat the insect and sprouts out of the caterpillers head to release its spores.
This mushroom has been used for centuries to address and treat various health conditions and to maintain normal functions of all the body systems.

Ingredients:

Cordyceps sinesis from Northern Bhutan
Organic Ginger fromEastern Bhutan
25 Tea Satchels.
25 Tea Bags x 2g= 50g