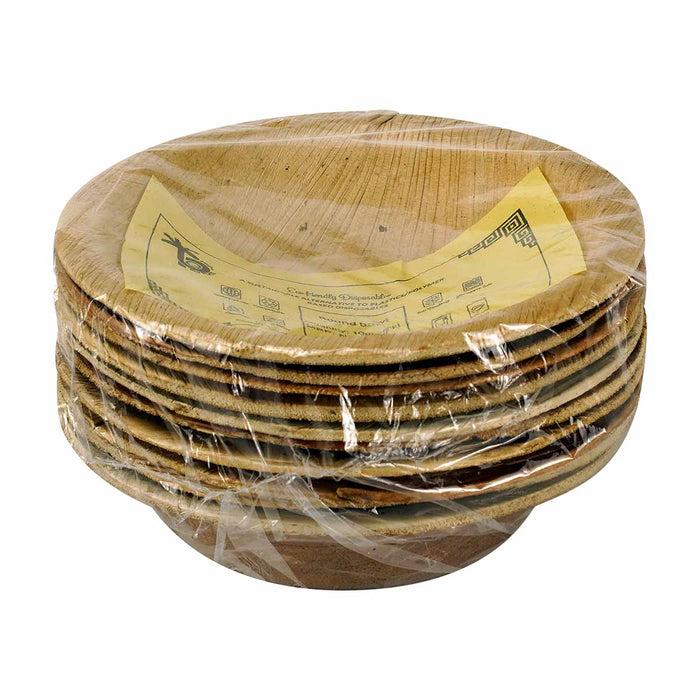 Eco-Friendly Disposable plates
Original price
Nu 40.00
-
Original price
Nu 100.00
A Natural and Stylish Choice for Every Occasion.

Discover the perfect blend of sustainability and style with our range of Eco-Friendly Wooden Plates. Crafted to cater to all your culinary needs, these plates offer an exquisite way to serve your favorite dishes while caring for the environment. Whether it's an intimate dinner gathering, a grand wedding event, or a casual backyard BBQ, our wooden plates are designed to impress with their elegance and durability.

Features:
🌿 Natural Beauty: Our wooden plates are made from premium, sustainably sourced wood, showcasing the captivating textures, colors, and grain patterns of nature. This natural allure adds an authentic touch to your table settings.

🌱 Eco-Friendly Choice: Choose responsibly with our 100% compostable and biodegradable wooden plates. Unlike plastic or paper alternatives, our plates effortlessly return to the earth without causing harm, embodying your commitment to a greener planet.

🔥 Oven Safe & Microwave-Friendly: Embrace versatility with our wooden plates that gracefully handle hot and cold dishes. Withstand up to 350°F in the oven for up to 2 minutes and seamlessly transition from fridge to microwave, making reheating a breeze.

🍽️ Various Sizes for Every Dish: From dainty appetizers to hearty entrées, our collection spans sizes from 5 to 10 inches, ensuring the ideal plate for any culinary creation. Impress guests with perfectly presented meals on plates that match their portions.

🎉 All Occasion Appeal: Whether you're hosting an intimate dinner party or a grand celebratory event, our wooden plates seamlessly blend traditional charm with eco-conscious values, adding a touch of sophistication to every gathering.

Choose Your Size:

🍽️ 5-Inch Wooden Plates: Perfect for delightful appetizers, bite-sized desserts, and finger foods. Crafted from birch wood, these plates exude a rustic elegance that enhances the appeal of your culinary creations.

🍽️ 7-Inch Wooden Plates: Versatile and elegant, these plates are designed to showcase salads, light meals, and desserts. With an impressive capacity, they maintain their structural integrity even with saucy dishes.

🍽️ 10-Inch Wooden Plates: For main courses that deserve a striking presentation, these larger plates provide ample space without compromising on style. Elevate your dinner service with an eco-friendly touch.

Your Commitment to Sustainability Matters:

At [Your Brand Name], we're dedicated to delivering high-quality, eco-conscious tableware that aligns with your values. Our Eco-Friendly Wooden Plates Collection reflects the beauty of nature while ensuring your gatherings are both memorable and environmentally responsible.

Make a statement of elegance, durability, and sustainability – choose our Eco-Friendly Wooden Plates for a greener way to dine in style. Add them to your cart today and elevate your table settings with a touch of natural charm.