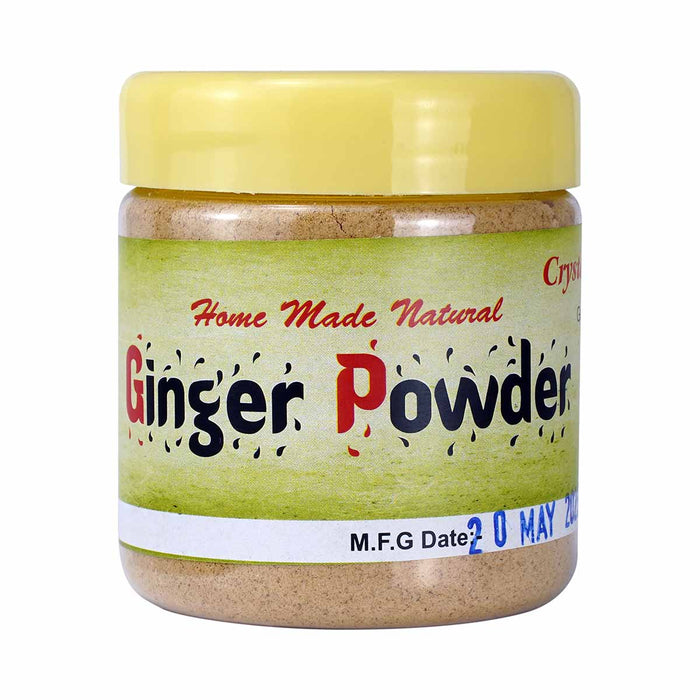 Ginger Powder, Crystal Moon Products, 70gm
Original price
Nu 180.00
-
Original price
Nu 180.00
Introducing Crystal Moon Products' Ginger Powder, the secret ingredient that will add a burst of zesty warmth and depth to your dishes. Carefully crafted and sourced from the highest quality ginger roots, this premium ginger powder is your passport to culinary excellence.
Why Choose Crystal Moon Products Ginger Powder?
Exceptional Quality: We take pride in sourcing only the finest ginger roots and meticulously processing them to create a ginger powder that embodies the essence of pure, unadulterated flavor.

Aromatic Richness: Our ginger powder is bursting with the distinctive aroma and robust flavor that ginger is celebrated for. It's the perfect way to infuse your dishes with a hint of spice and a touch of sweetness.

Versatile Culinary Magic: From savory curries and soups to sweet baked goods and beverages, Crystal Moon Products Ginger Powder is your all-purpose seasoning to enhance a wide array of recipes. Elevate your cooking to gourmet levels with ease.

Wellness Benefits: Beyond its culinary charm, ginger is celebrated for its potential health benefits. It's known to aid digestion, reduce inflammation, and provide a natural boost to your immune system.
Net Weight: 70 gm