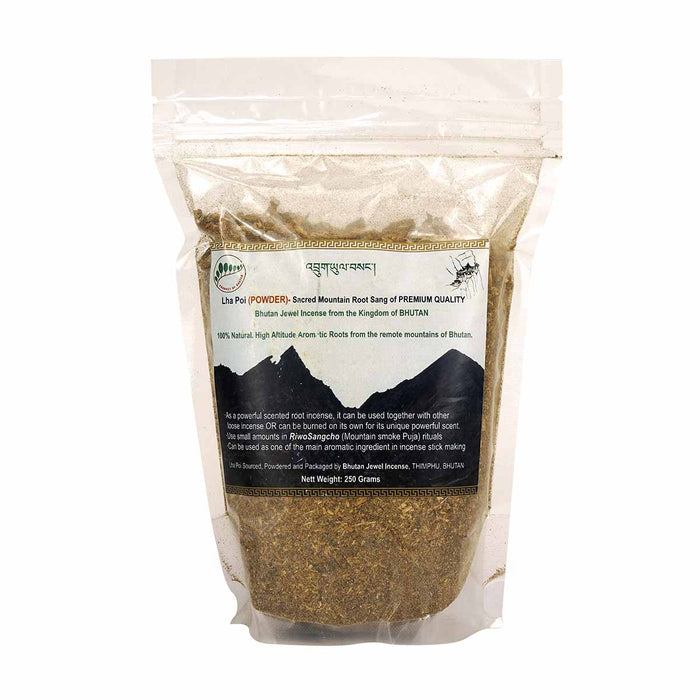 Lha Poi (powder)-Scared Mountain Root Sang of Premium Quality, Bhutan Jewel Incense from the Kingdom of Bhutan
Original price
Nu 550.00
-
Original price
Nu 550.00
100% Natural, High Altitude Aromatic Roots from the remote mountains of Bhutan.
As a powerful root incense, it can be used together with other loose incense OR can be burned on its own for its unique powerful scent.
Use small amounts in Riwo Sangcho (Mountain smoke Puja) rituals.
Can be used as one of the main aromatic ingredients in incense in incense stick making.
Net Weight: 250 grams