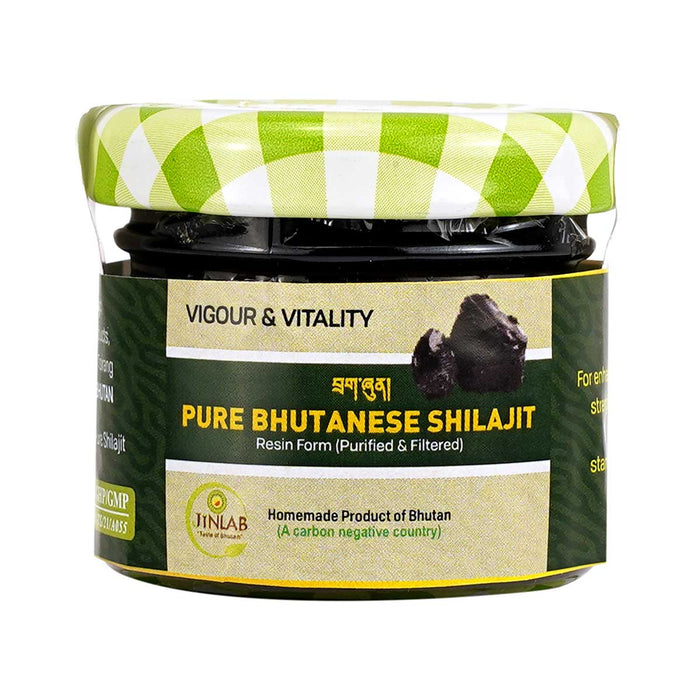 Pure Bhutanese Shilajit-Resin Form (Purified and Filtered), Homemade Product of Bhutan, Jinlab Argo Products
Original price
Nu 800.00
-
Original price
Nu 800.00
Shilajit Supplement, the natural remedy to fight fatigue and boost your vitality. Our Shilajit supplement has been used since ancient times for its numerous health benefits, including promoting digestion, boosting immunity, and improving memory.
Our supplement is made using pure and authentic Shilajit, sourced from the Himalayan mountains, where it has been formed over centuries due to the decomposition of plant matter. We use only the finest quality Shilajit in our supplement, ensuring that you receive the best possible product.
To consume our Shilajit supplement, simply take a pea-sized quantity and dissolve it in lukewarm milk or water. Consume once a day, and feel the rejuvenating effects of Shilajit take over your body.
In addition to its traditional use for fighting fatigue and restoring strength and vitality, Shilajit also boasts strong antioxidant properties, boosts testosterone levels, and can help improve your overall health and well-being.
We also offer the following supplements:
Turmeric Capsules, Black Ginger Capsules, Dhuetsi Chuelen, Lakadong Turmeric Capsules, Bhutanese Shilajit, Mountain Pepper Oil, Native Turmeric Capsules, Natural Litsea Citrata Oil (Sil Timur), Organic Black Turmeric Capsule, Turmeric Capsules, Yungwa.