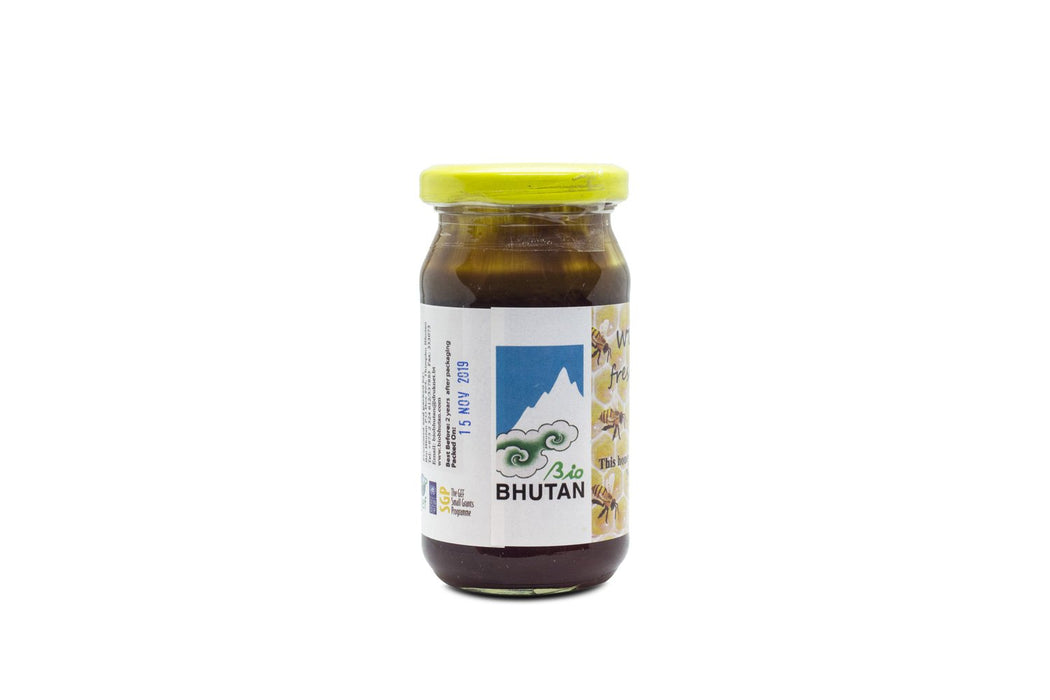 Pure Honey, Bio Bhutan
Sold out
Original price
Nu 0.00
-
Original price
Nu 0.00
Bio Bhutan
Product of Bhutan.
Pure Power honey
Produced from the Himalayan Bee
no additives are fed to the bees.
Indulge in the purest form of nature's sweet nectar with Himalayan Bee Pure Honey. Sourced from the high altitude, pristine regions of the Himalayas, this honey boasts a rich, creamy texture and a delightful, naturally sweet flavor.
Unlike commercially processed honey, our honey is minimally filtered to preserve the essential nutrients, enzymes, and antioxidants. Whether you drizzle it over your morning toast or add it to your tea, our honey is the perfect addition to your daily wellness routine. Experience the difference with Himalayan Bee Pure Honey, the purest expression of nature's sweetness.