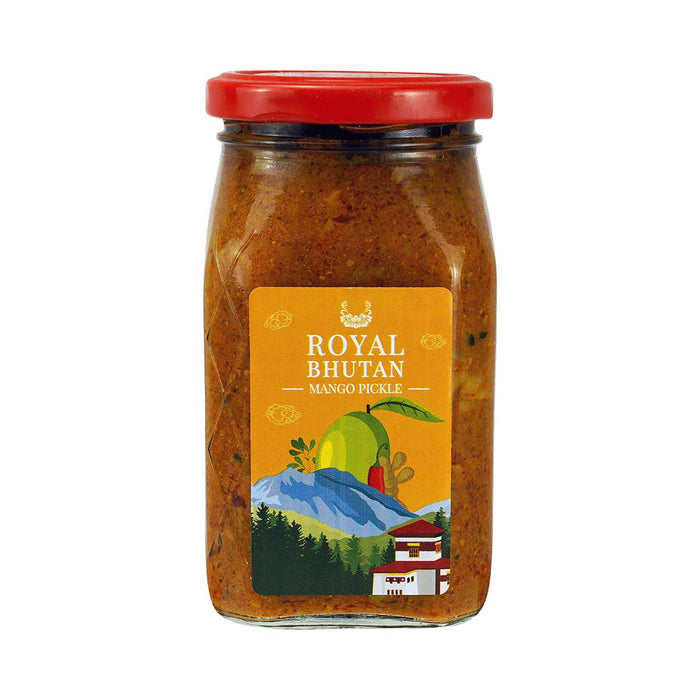 Royal Bhutan, Mixed Pickle, Mango Pickle
Original price
Nu 80.00
-
Original price
Nu 150.00
Savor the authentic flavors of the Himalayas with every bite.
Our Mango Pickle is a harmonious blend of succulent mango cubes, premium mustard oil, aromatic mustard seeds, and a tantalizing mix of spices, all expertly crafted by Bhutan Argo Industries Ltd. The addition of an acidity regulator (E260) and permitted Class II preservatives ensures that each 400gm jar delivers the perfect balance of taste and freshness.
But that's not all. Our Mixed Pickle, from the same trusted source, is a symphony of flavors featuring an assortment of carefully selected ingredients, promising a burst of Bhutanese taste in every spoonful. Both these pickles are not only a culinary delight but also a testament to Bhutan's culinary heritage.