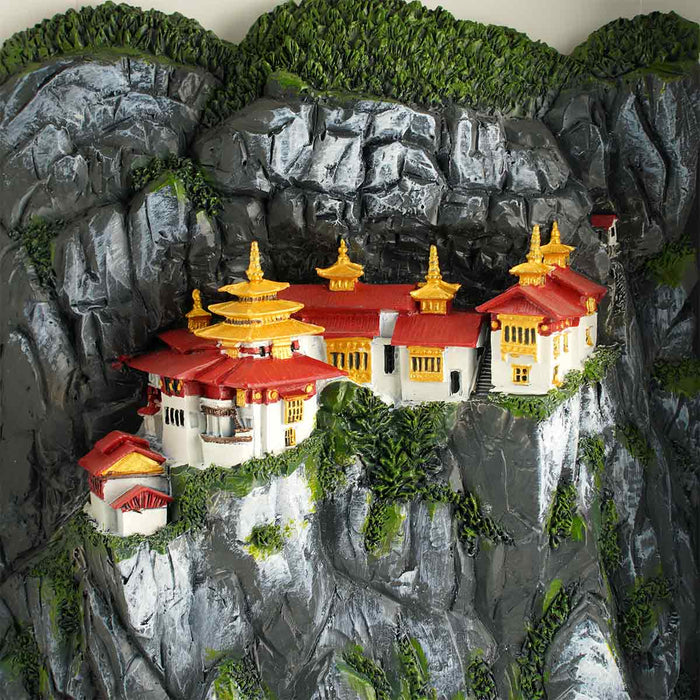 Taktshang Souvenir
Original price
Nu 2,700.00
-
Original price
Nu 2,700.00
Nu 2,700.00
-
Nu 2,700.00
Current price
Nu 2,700.00
Experience the Iconic Paro Taktsang at Home with Our Model Souvenir
Introducing a breathtaking piece of Bhutanese heritage, the Paro Taktsang model souvenir by Tashikee Food. Immerse yourself in the majestic beauty of this iconic Buddhist temple complex that clings to a cliff 3,120 meters above sea level in the upper Paro valley of Bhutan.
A Cultural Icon:
Paro Taktsang, also known as the "Tiger's Nest," is not just a place; it's a symbol of Bhutanese culture and spirituality. Our meticulously crafted model captures the essence of this revered site, allowing you to bring a piece of Bhutan's rich heritage into your home.
Unforgettable Beauty:
Visiting Paro Taktsang is a once-in-a-lifetime experience, thanks to its unique location and breathtaking views of majestic mountains and lush green valleys. Now, you can admire its beauty every day with our intricately detailed model.
Three Paths to Serenity:
Witness the intricate design of the monastery complex, with white buildings, golden roofs, and interconnected staircases carved into the rock. Explore the three paths that lead to the holy site, each offering a unique journey through Bhutan's natural beauty.
A Symbolic Legend:
Learn the legend of Guru Padmasambahva, who meditated here for three years, three months, three weeks, three days, and three hours, carried by a tigress. Our model souvenir pays homage to this legendary tale.
A Remarkable Journey:
The Paro Taktsang model souvenir is not just an ornament; it's a testament to Bhutan's spiritual and architectural heritage. It's a symbol of perseverance, faith, and the beauty of Bhutan's natural landscapes.
Own a Piece of Bhutan:
Now, you can own a piece of Bhutan's cultural treasure and display it with pride in your home. Whether you've visited Paro Taktsang or dream of doing so one day, our model souvenir will remind you of the beauty and serenity of this remarkable place.