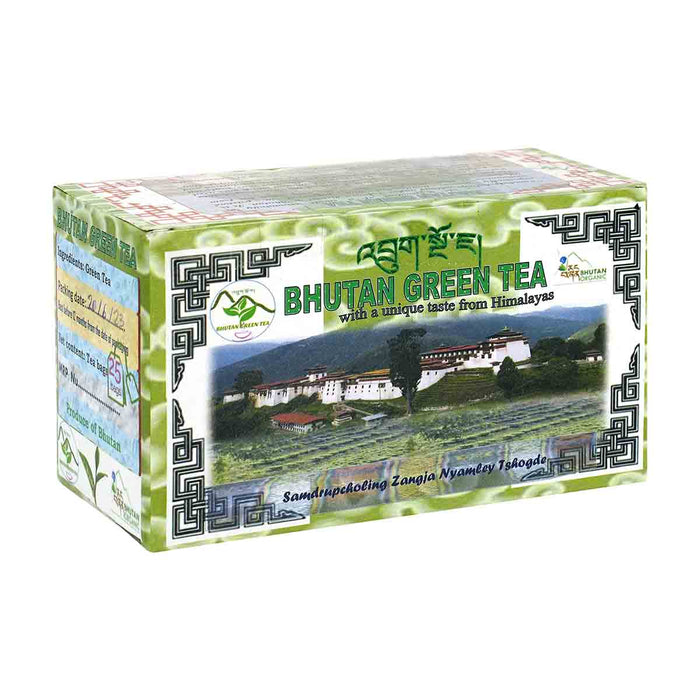 Bhutan Green Tea, 25 Tea Bags, Bhutan Organic
Original price
Nu 350.00
-
Original price
Nu 350.00
Bhutan Green Tea is a product of a small community in "Samdrupcholing" village under Trongsa district in Bhutan. It is organically grown, handpicked and processed in pristine environment of high Himalayas,
The tea plant was originally planted around the "Samdrupcholing Palace" during the reign of second king of Bhutan which was used to produce local tea leaf. However, its cultivation was neglected until 2009, it was revived and planted for green tea production and has been the greatest gift to the community of "Samdrupcholing" from the Second King.
Its production is aimed at enhancing the the livelihood of economically disadvantage farmers of "Samdrupcholing" village.