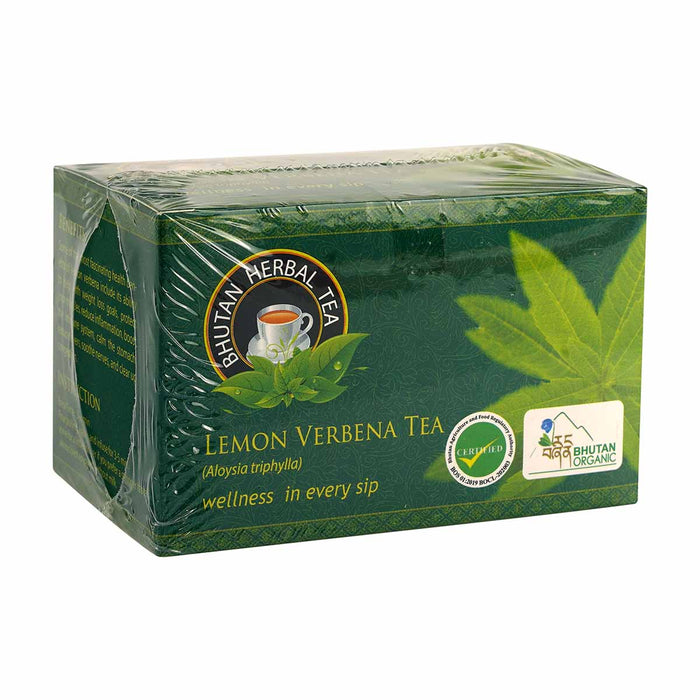 Lemon Verbena Tea (Aloysia Triphylla), Bhutan Herbal Tea
Original price
Nu 300.00
-
Original price
Nu 300.00
Benefits:
Some of the most fascinating health benefits of lemon verbena include its ability to help with weight loss goals, protect your muscles, reduce inflammation, boost the immune system, calm the stomach, reduce fevers, soothe nerves, and clear up congestion.
Instruction:Brew Time: 3-5 min
Pour boiling water and infuse for 3-5 min
Leave for a little longer if you prefer a stronger taste.
Always best enjoyed without milk.
About the Producer
Bhutan Herbal Tea is a BAFRA certified (GMP/GHP) tea producer and manufacturer at most competitive prices,based in Shaba, Paro.
Founded in 2017, Bhutan Herbal Tea set out to become one of the renowned and most competitive tea company in Bhutan. Our business activities include a packaging unit for bagging tea for other tea producers, along with packaging services of all kinds for various food items.
At Bhutan Herbal Tea we look after over 100 customer needs. We primarily supply to retailers and whole sellers with premium quality loose tea, bagged tea and also honey.
Bhutan Herbal Tea facilities include storage facility which is included in a 1500sqft factory space. Along with a 500sqft space for final and finished products.
Recently Bhutan Herbal Tea also started exporting to different parts of Asia and Europe. Our loose tea is distributed to high end hotels and restaurants in Bhutan.
Bhutan Herbal Tea has its own delivery van certified by local municipality. All production and manufacturing staff are trained and certified with the BAFRA food handler's license.
The skills and experience of the management with over 10 years of experience in the food service industry, together with a motivated team, ensures that the customers get prompt and top quality service every time.