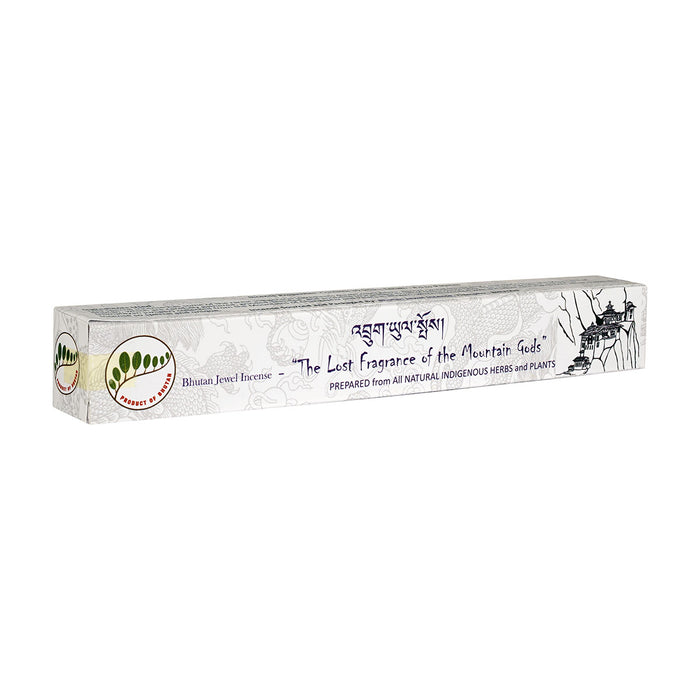 LhaYul: "The Lost Fragrance of the Mountain Gods", Bhutan Jewel Incense
Original price
Nu 200.00
-
Original price
Nu 200.00
LhaYul's "The Lost Fragrance of the Mountain Gods", Bhutan Jewel Incense - a truly special and unique product handmade in Bhutan with the highest standard of cleanliness and hygiene. This incense is not only used as an offering to the gods in rituals and ceremonies, but can also be used daily as a natural fragrance and air freshener in homes and offices.
Made with some of the rarest indigenous herbs, roots, barks, berries, wood, leaves, pines, and more from the mountains of Bhutan, this incense is carefully gathered, ground, blended, and pounded to a perfect finish. The base ingredient is the Shup, also known as Himalayan Juniper, collected from the mountains of Changphu and Pelela in Bhutan, and blended with other rare ingredients to create a fragrance that is truly special and unique.
Please note that due to the handmade nature of this incense and the natural drying process, all incense sticks may not be 100% the same color, but this is a testament to the authenticity of the product. By purchasing this incense, you are not only getting a wonderful natural fragrance, but you are also supporting the preservation of Bhutan's ancient art of incense making.
Incense Properties: Contains 30 Sticks
Length: 8.5-9 Inches