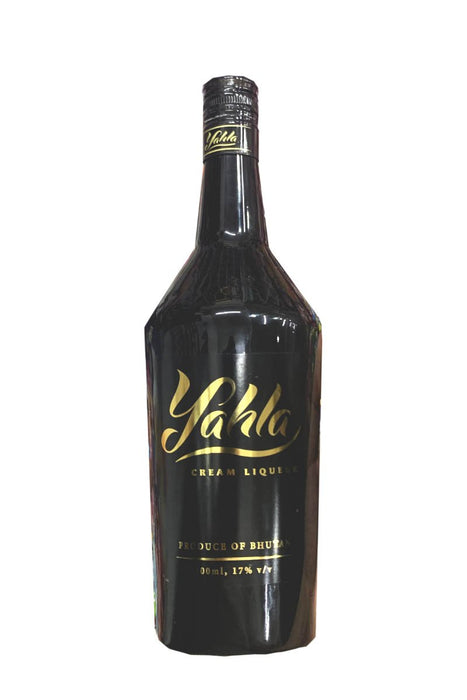 Yahla, 700ml, Bhutan Army welfare Project
Original price
Nu 1,600.00
-
Original price
Nu 1,600.00
Nu 1,600.00
-
Nu 1,600.00
Current price
Nu 1,600.00
Product Description
Dimensions (LxWXH): 12x30x12
Alcohol content: 17%
Volume 700 ml
Weight: 1.8 kg
Included: Special packaged bottle
Legal Notice
For alcohol purchase, the buyer must be above 18 years of age upon delivery.
We also offer VSOP Cognac, Bhutan Grain Whiskey, K5 Whiskey, Misty Peak, ROSE Zumzim Wine, Special Courier Whiskey, TER single malt whiskey, Yahla Cream Liquer, Zumzim Peach wine.
About the producer
Made by Army Welfare Project, Gelephu Distillery AWP, Bhutan. 
The Army Welfare Project was established in 1974 with the aim of creating employment and post-service benefits for ex-servicemen. The first distillery was established in Gelephu in 1976. The AWP expanded, leasing the Samdrup Jongkhar distillery from Namdik Enterprises in 1979 and the Samtse distillery from Bhutan Central Distillers in 1981.
Samtse distillery has an installed production capacity of over 10 million cases per annum. The distillery blends and bottles brands like Black Mountain whiskey, Bhutan rum, gin and liqueurs.