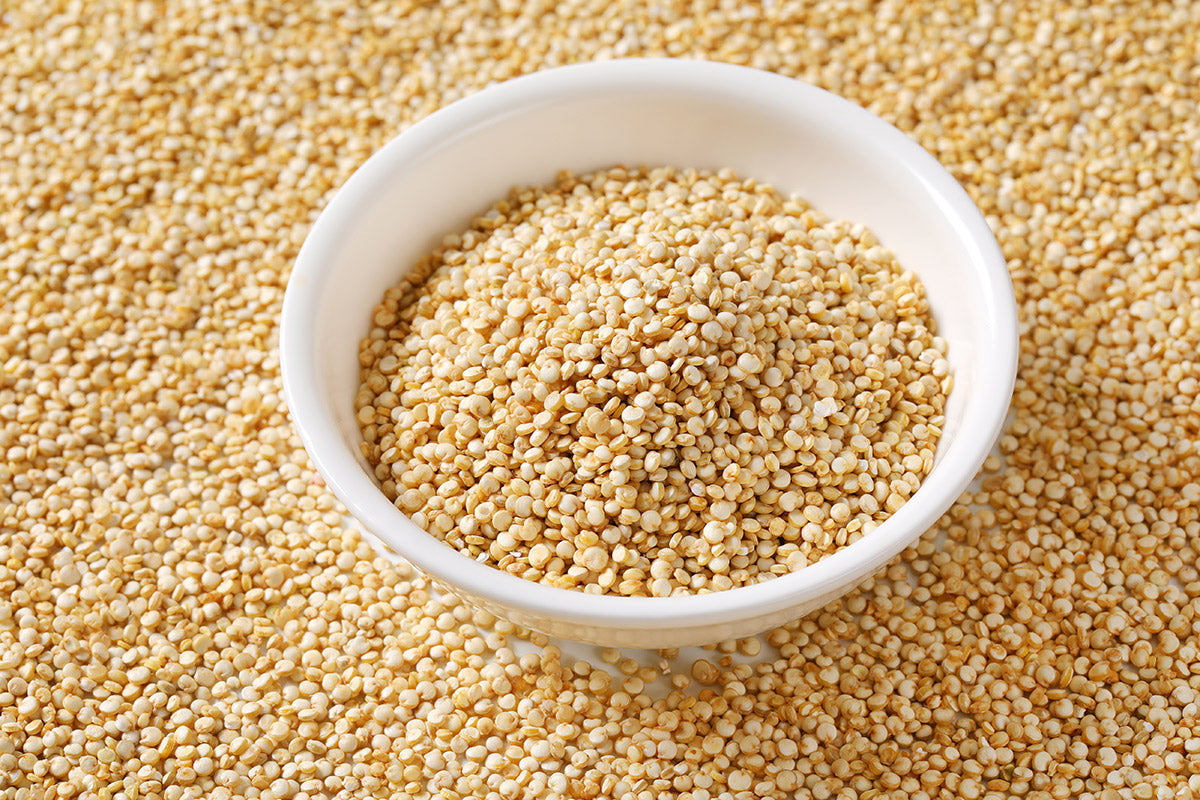 Quinoa, Your New Superfood for Mind, Body & Skin
Did you ever have to choose between eating tasty food and keeping a healthy body?
With quinoa, you will no longer have to make that choice. 
Quinoa (keen-wah), born in the heartland of South America is a staple plant cultivated since the dawn of civilization. Originally called "the mother grain" by the Inca, legend has it that the Incan emperor would ceremoniously plant the first quinoa seeds every year.
It is not a cereal but edible seed that comes in various colors including black, yellow, red and white.
In Bhutan, it was first introduced in 2015 as a new crop to improve and diversify the food and nutritional security of the Bhutanese. By now, it has already spread to all 20 Dzongkhags cultivated in about 600 acres of land.The production capacity estimated between 2018 and 2019 was 37.16 metric tonnes indicating that quinoa is here to stay. The exotic crop has also gained bhutanese names in different dialects. Quinoa is called 'Ashi Heychum' in Dzongkha, 'Ashi Mo' in Sharchokpa and 'Rani Bethu' in Lhotsamkha. Recognizing its high nutrient value, the has included quinoa in the school feeding programme.
Why

 

Quinoa

 

is a

 

for All
Quinoa is packed with almost all the nutrients that a human body needs. It is currently one of the most popular health foods in the world. It is gluten-free, high in protein, and one of the few foods that containing all nine essential amino acids. It can be added in children's meals to boost their immune systems as well as help in healthy physiological and mental development.
To put it simply, it is a desirable food for all kinds of taste buds from vegan to gluten free individuals.
Top 5 Benefits of

 

Quinoa
Quinoa is rich in fiber and gluten free
Fiber content in quinoa is high which helps in digestion.

 

The fibre is known to relieve constipation and can help you lose weight by making you feel full for a longer time.

 

Moreover, it is also gluten free making it a great alternative to gluten containing grains.
Quinoa helps balance blood sugar level
It has a low glycemic index which is responsible for providing you with longer-lasting energy over a longer period of time.

 

So, eating foods with high glycemic index such as sugar can increase your blood sugar level and the risk of getting Type 2 diabetes and heart disease. 

It

 can help you balance your sugar levels making it an ideal food for daily consumption.
Quinoa helps control headaches and boost immunity
Also rich in magnesium and vitamin B12, quinoa improves energy metabolism within brain and muscle cells. Magnesium improves transmission of nerve impulses, maintains body temperature and helps in keeping bones and teeth healthy.
Quinoa helps in blood circulation
Manganese present in quinoa is a good source of antioxidants which help protect mitochondria (powerhouse of the cell), red blood cells and other cells from injury.

 

The healthy cells then help in circulation of blood.
Quinoa helps improve skin health
Apart from your gut, quinoa is a superfood for your skin. It helps treat age spots, fine lines and wrinkles. It reduces pigmentation and helps maintain a healthy skin. The antioxidants slows down the process of early aging. The riboflavin in vitamin B2 improves skin elasticity and treats acne.
Why

 

Quinoa

 

is Here to Stay
Quinoa is easy to incorporate into your diet. It is tasty and can be eaten as any meal of the day. Many organic snacks are made with quinoa not only to boost the nutritional value but also add vibrant, rich taste. There is an increasing demand for plant-based protein alternatives as more and more food manufacturers are considering quinoa as the main ingredient of protein. It provides the plant protein that consumers are looking for and its versatility in the form of seeds, flour, flakes and crisps making it suited to a variety of food items. As the supergrain of the future, its demand will also exponentially increase in Bhutan as is the trend in the western world.
It is one of the crops selected by the Food and Agriculture Organization (FAO) as a climate resilient that offers food security. Even in Bhutan, the crop is adapted to the rice based cropping system and rapidly promoted as an alternative food security crop in the current 12th Five Year national development plan of Bhutan. Recently, a processing plant has been installed in Phuntsholing. The plant can process upto 500kg in an hour creating a market for farmers to supply.
Get your favorite Quinoas

 

from Bhutan