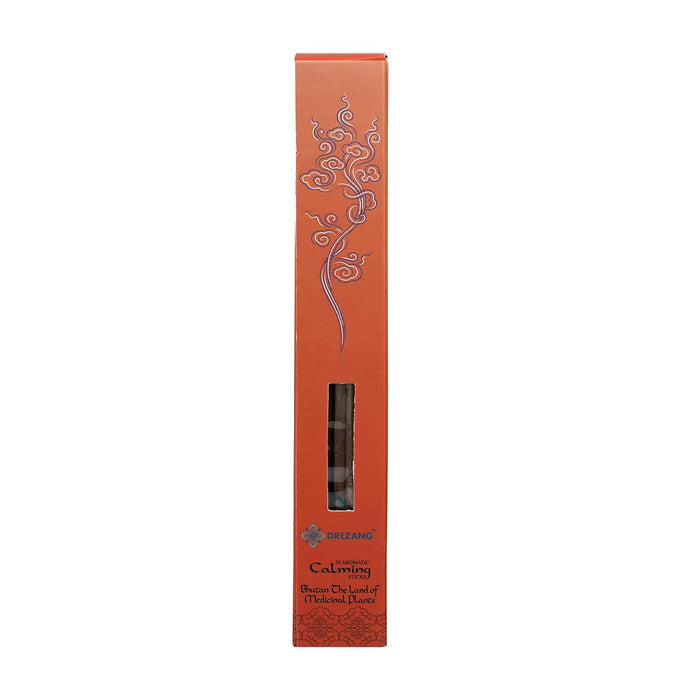 Drezang incense, Calming incense with protection from Bhutan, 120g, Menjong sorig
Original price
Nu 0.00
-
Original price
Nu 0.00
Drezang incense
Creates comfortable and restful environment, also helps relieve insomnia, dizziness and hypertension.
Dimension:
Net Weight: 120gm
Colour: Brown
Stick length: 20cm
Burning time: 70mins
Also see Drezang Purifying Incense, Medicine Buddha, Cone Incense, Sky DancerS Premuim Incense, Rewasang, Naga Incense, Zimpoi, Bhutanese Stick Incense (Yellow Tara), Jomolhari Incense Powder, Bhutanese Stick Incense (Purple Tara), Bhutanese Stick Incense (Green Tara), Drib-Sang by Bhutan Incense Powder, Phagchok Incense, Bhutanese Yellow Incense Box, Drizang Kuenchap Incense, Kuengacholing Incense (Green Tara), Rewo Sangchoe, Kriya Tantra Incense.
About the Artisan
Menjong Sorig Pharmaceuticals, otherwise known as Pharmaceutical and Research Unit under the Institute of Traditional Medicine Services in the Ministry of Health, is the premier manufacturer of the traditional herbal-based medicines supplied to all the Hospitals in Bhutan. It is a place where the modern science and technology is married with the ancient traditional knowledge. It is located in Kawa Jangsa in the capital city of Bhutan, Thimphu.
Traditional Medicine was introduced as a part of the National Health Care System in 1967, when production of traditional medicines was started on a very low scale. In 1982, the production of traditional medicines was mechanized with the procurement of some basic grinding equipment with WHO support. By 1997, the cottage production unit was upgraded to a manufacturing unit as the Pharmaceutical and Research Unit (PRU) with modern equipment for production, research and quality control.
The gso-ba rig-pa provides a comprehensive way of understanding the Universe, man, and his sicknesses and it is gaining popularity due to its holistic, rounded and profound approach in the treatment of human beings. The TM system with its unique philosophy and approach has a holistic approach in the treatment of human suffering and diseases. It not only considers in treating the disease and its causes but also considers the interdependency of man and nature and has spiritual component included in the treatment.