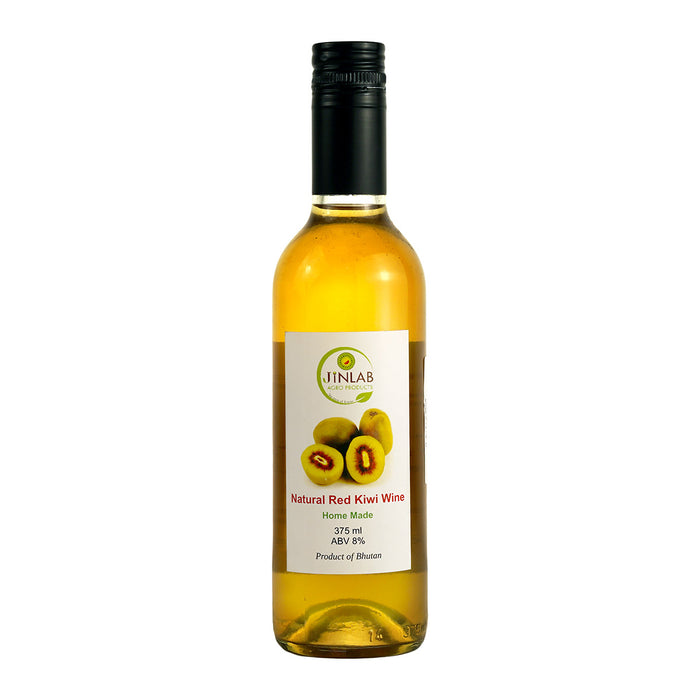 Kiwi Wine from Bhutan, 750ml, Jinlab Argo
Original price
Nu 350.00
-
Original price
Nu 350.00
Product Description
Vol: 375ml and 750 ml
Alcohol content: 12%
Weight: 750gm  (375ml) & 1200gm (750ml)
Included: Special packaged bottle
For bulk and wholesale import: email us at wholesale@druksell.com 
Legal Notice
We only ship spirits, wine, and liquor to buyers where permitted by local customs rules and regulations. We will not be held responsible in case you are not permitted to import alcohol. Therefore please ensure that you are permitted to buy in your country/state/district before purchasing.
For alcohol purchase, the buyer must affirm their age upon purchase and the buyer must be above 18 years of age upon delivery.
We ship liquors using DHL courier services only.
For bulk and wholesale import: email us at info@druksell.com 
We also offer VSOP Cognac, Bhutan Grain Whiskey, K5 Whiskey, Misty Peak, ROSE Zumzim Wine, Special Courier Whiskey, TER single malt whiskey, Yahla Cream Liquer, Zumzim Peach wine, Bhutanese Beer, Honey Wine, Kiwi Wine, Namgay Artisanal Craft Beers, Raven Carbernet Sauvignon.
About the producer
Producer
BAH& KN produces fruits like kiwi, avocado, oranges, cardamom, cherry pepper, papayas organically. It also supplies kiwi, cardamom and avocado seedlings.