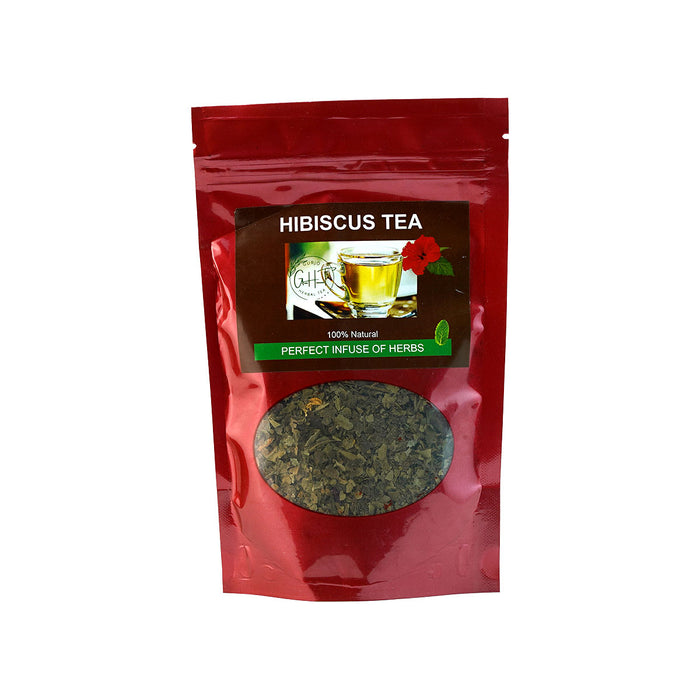 Hibiscus Tea, 100% Natural, Perfect Infuse of Herbs, 25g, Gurjo Herbal Tea
Original price
Nu 320.00
-
Original price
Nu 320.00
The perfect blend of hibiscus tea with natural herbs - Gurjo Herbal Tea's Hibiscus Tea. This 100% natural tea is crafted with care to give you the perfect infusion of herbs, delivering a refreshing and soothing experience in every sip. Each pack contains 25g of premium quality hibiscus tea leaves that are handpicked and blended to perfection.
Preparing your perfect cup of Gurjo Herbal Tea's Hibiscus Tea is easy - just boil a cup of water, add a tablespoon of the herbal leaves, and let it brew for 5 minutes. You can enjoy it as is or add a touch of ginger or honey to suit your taste. However, if you have low blood pressure, it is advisable to consult a physician before consuming this tea as it contains moringa, which is known to lower blood pressure.
Experience the natural goodness of hibiscus tea and its therapeutic benefits with Gurjo Herbal Tea's Hibiscus Tea. Order now and indulge in a refreshing and healthy tea drinking experience

We also offer Guava Tea Infused with Tulsi, Avocado Tea by Gurjo Herbal Tea, Ginger Tumeric Tea, Bhutan Matsutake Tea, Bhutan Sea berry or Seabuckthorn Tea, Hibiscus Tea, Mint Tea, Bhutan Cordyceps Tea, Chamomile Tea, Lemon Verbena Tea, Bhutan Herbal Tea, Bhutan Herbal Tea, Bhutanese herbal tea, Bhutan Cordyceps Tea by Naturally Bhutan, Druk Yung Wellness Tea, Bhutan Natural, Wild Tea Infusion, Safflower & Cinammon Tsheringma Tea, Bhutan Herbal Tea Burst, Seabuckthorn Cereal Roast, Bhutan Minty Highland mix, Mistletoe Tea from Bhutan, Bhutan Cordyceps Cardamom Tea, Cinnamon & Turmeric Tsheringma Tea, Bhutan Mountain Tea.