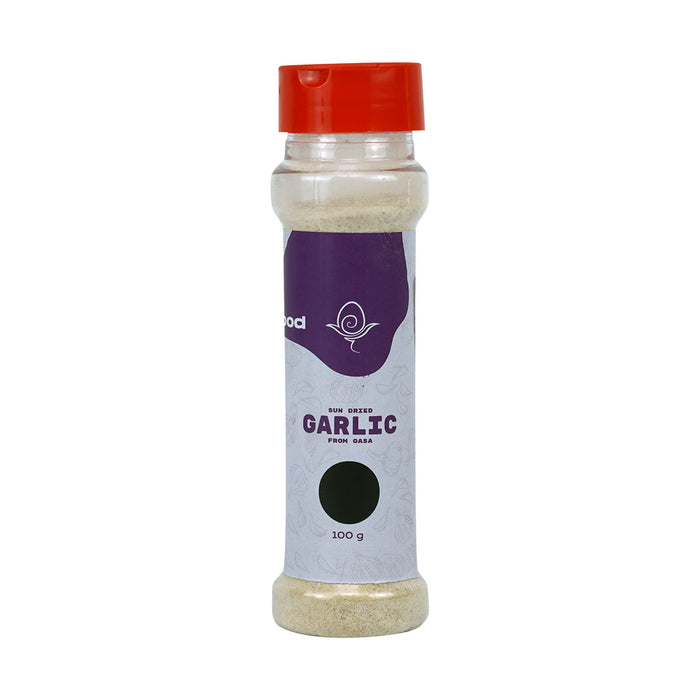 Sun Dried Garlic from Gasa, 100g, Bhutan Superfood and Herbs
Original price
Nu 140.00
-
Original price
Nu 140.00
Introducing our Sun Dried Garlic Powder from Gasa - a versatile and flavorful spice that is perfect for adding a savory punch to any dish. Our garlic is carefully sourced from  Gasa, where it is grown using traditional farming methods to ensure the highest quality and flavor.
To create our Sun Dried Garlic Powder, we start with freshly harvested garlic cloves, which are carefully sliced and sun-dried to lock in their rich aroma and flavor. The dried garlic is then ground into a fine powder, ready to be added to your favorite recipes.
Our Sun Dried Garlic Powder is perfect for adding a bold, garlicky flavor to soups, stews, stir-fries, marinades, and more. It's also a great alternative to fresh garlic, as it eliminates the need for peeling and chopping, making meal preparation a breeze.
We also have the following spices:

Organic Cardamom from Bhutan, Organic Turmeric Capsules, Organic Turmeric Powder (Curcuma Longa), Bhutanese Fiery Spice Bouquet, Bio Pure Ginger Powder, Black Turmeric, Celery Herbs, Chili Powder, Large Cardamom Powder, Natural Dried Bay Leaves, Sun Dried Chilli Flakes, Sun Dried Red Chillies, Sun Dried Seedless Chilli Powder, Sun Dried Sichuan Pepper, Sun-dried white chilies, Sersang Tumeric Powder, Tumeric Powder.
About the producer 
Bhutan Superfood and Herbs sells organic products grown by the local farmers to its customers. Our mission is to cater to the growing need for organic food and also provide a platform for local farmers to earn a livelihood. We also hope to raise awareness of the importance of organic farming to the overall health of the nation.