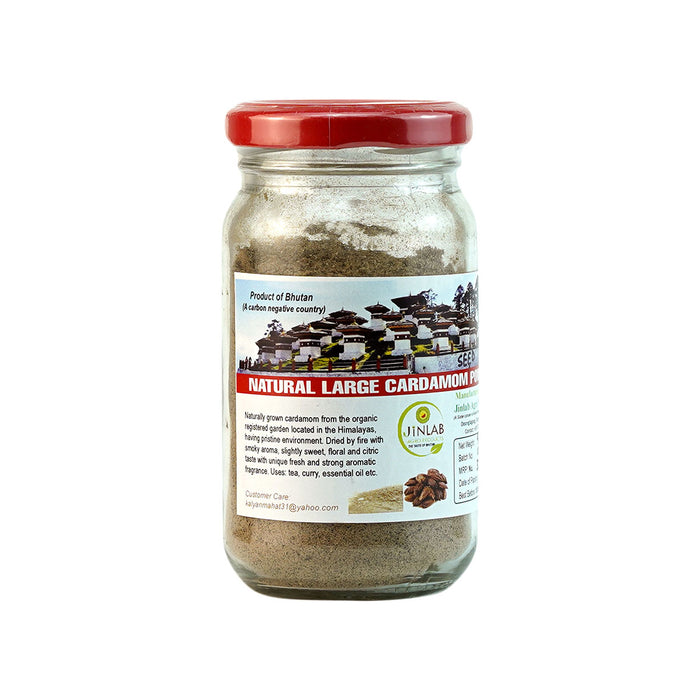 Large Cardamom Powder, 90g, Jinlab Argo Products
Original price
Nu 320.00
-
Original price
Nu 320.00
Jinlab Argo Products' Large Cardamom Powder, a premium quality spice that will elevate your culinary creations to the next level. Sourced from the pristine hills of Bhutan, this 90g pack of cardamom powder is perfect for enhancing the flavor and aroma of your dishes.
Our Large Cardamom Powder is made from the finest quality cardamom pods, carefully selected and processed to retain their natural goodness. The result is a highly aromatic and flavorful powder that is perfect for use in curries, stews, desserts, and baked goods.
Whether you're a professional chef or a home cook, our Large Cardamom Powder is a must-have in your spice collection. Its versatility and distinct flavor will add depth and complexity to any dish, leaving your taste buds craving for more.
We also have the following spices:

Organic Cardamom from Bhutan, Organic Turmeric Capsules, Organic Turmeric Powder (Curcuma Longa), Bhutanese Fiery Spice Bouquet, Bio Pure Ginger Powder, Black Turmeric, Celery Herbs, Chili Powder, Natural Dried Bay Leaves, Sun Dried Chilli Flakes, Sun Dried Garlic, Sun Dried Red Chillies, Sun Dried Seedless Chilli Powder, Sun Dried Sichuan Pepper, Sun-dried white chilies, Sersang Tumeric Powder, Tumeric Powder.