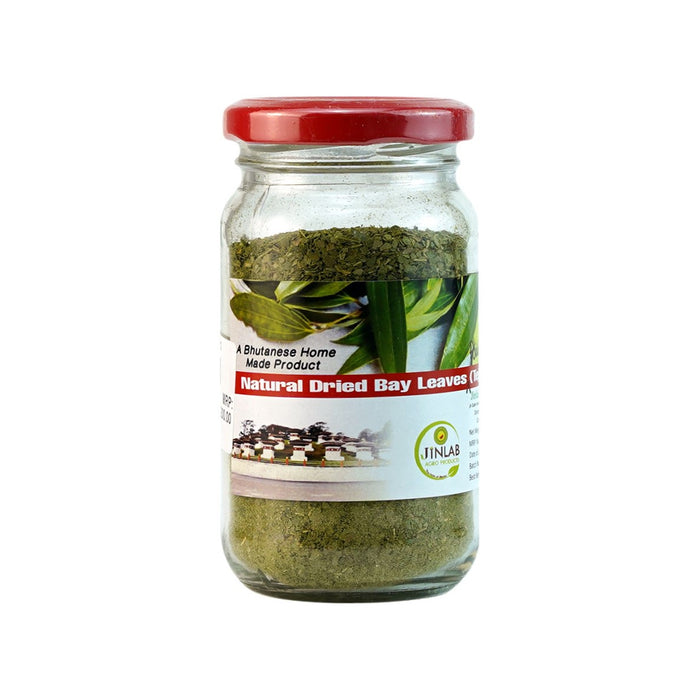 Natural Dried Bay Leaves (Tej Patta), 55g, A bhutanese home made product, Jinlab Argo Products
Original price
Nu 180.00
-
Original price
Nu 180.00
The aromatic flavors of our natural dried bay leaves, locally sourced and home made in Bhutan. Our bay leaves, also known as Tej Patta, are carefully hand-picked and sun-dried to preserve their fragrance and natural taste. These fragrant leaves from the laurel tree are widely used in slow-cooked recipes like stews and soups, adding a unique herbal flavor to your dishes. Simply remove the leaves before serving and enjoy the rich, floral aroma that will transport you to a world of culinary delight. Experience the freshness and purity of our 55g pack of natural dried bay leaves, brought to you by Jinlab Argo Products, a trusted name in Bhutanese homemade products.
Net Weight: 55gms
We also have the following spices:

Organic Cardamom from Bhutan, Organic Turmeric Capsules, Organic Turmeric Powder (Curcuma Longa), Bhutanese Fiery Spice Bouquet, Bio Pure Ginger Powder, Black Turmeric, Celery Herbs, Chili Powder, Large Cardamom Powder, Sun Dried Chilli Flakes, Sun Dried Garlic, Sun Dried Red Chillies, Sun Dried Seedless Chilli Powder, Sun Dried Sichuan Pepper, Sun-dried white chilies, Sersang Tumeric Powder, Tumeric Powder.