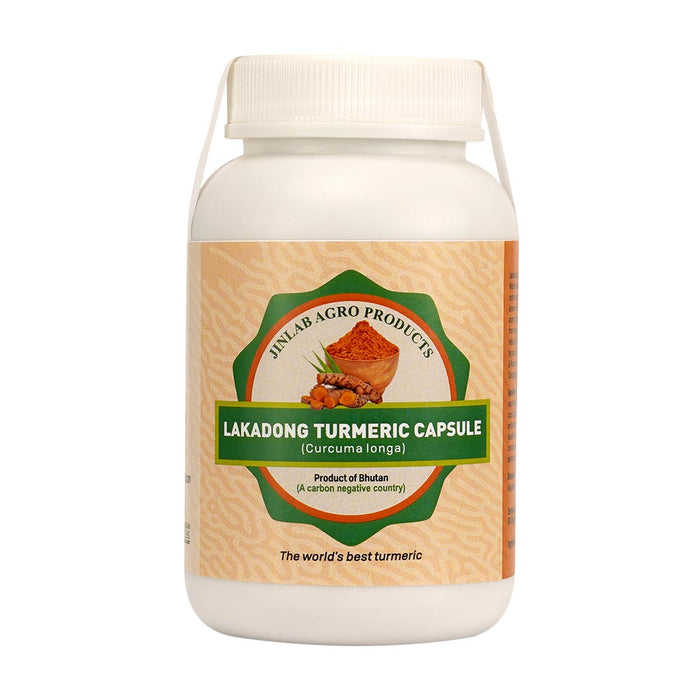 Lakadong Turmeric Capsule(Curcuma Longa), Jinlab Argo Products, Turmeric from Bhutan
Original price
Nu 850.00
-
Original price
Nu 850.00
Lakadong turmeric is reputed to be the World's best Turmeric as it contains 2-3 times more curcumin than ordinary turmeric. It is known for its medicinal properties, rich aroma, flavor and deep color. It originated from Meghalaya, home to the best turmeric in India.It is grown organically and sustainably by our affiliate company Ashish Horticulture and Nursery located in rural area of Doonglagang, Tsirang.
Benefits: In Ayurveda it has been used to treat respirartory illness, cancer, arthritis, stomach ulcer, cough and cold, aches and pains, antioxidant, blood purification, liver detox, healthy bones, digestive health, menstrul cramps, weight loss, insomnia, antimicrobial, depression, anti-inflammatory.
We also offer the following supplements:
Turmeric Capsules, Black Ginger Capsules, Dhuetsi Chuelen, Bhutanese Shilajit, Mountain Pepper Oil, Native Turmeric Capsules, Natural Litsea Citrata Oil (Sil Timur), Organic Black Turmeric Capsule, Shilajit in Resin Form, Turmeric Capsules, Yungwa.