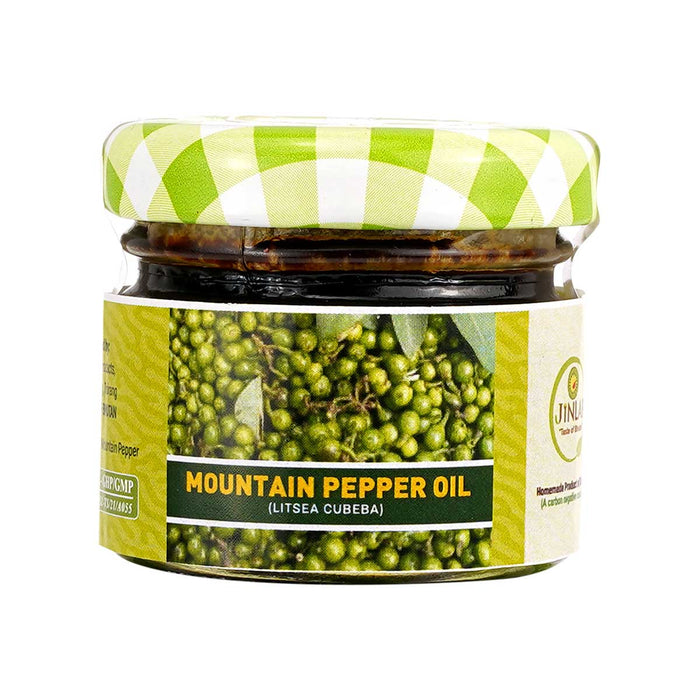 Mountain Pepper Oil (Litsea Cubeba), Jinlab Argo Products, Product of Bhutan
Original price
Nu 200.00
-
Original price
Nu 200.00
Premium-quality Mountain Pepper Seed Oil, made using the cold press method from the finest Mountain Pepper seeds. Our oil has a refreshing citrus scent that resembles lemongrass, making it perfect for aromatherapy and skincare.
Traditionally used for treating gastrointestinal ailments, arthritis, tooth pain, muscular pain, body pain, cold and cough, asthma, and as an insect repellent, our Mountain Pepper Seed Oil is a natural remedy that can be used in various ways to promote overall health and wellness.
Our oil is manufactured by Jinlab Argo Products in the picturesque town of Doolagang, Tsirang, located in the Kingdom of Bhutan. We use only high-quality Mountain Pepper seeds as our main ingredient, ensuring that our customers receive a pure and authentic product that is free from harmful chemicals and additives.
Experience the natural healing properties of Mountain Pepper Seed Oil with our premium-quality product. Incorporate it into your daily routine to enjoy its numerous health benefits and uplift your senses with its invigorating aroma.
We also offer the following supplements:
Turmeric Capsules, Black Ginger Capsules, Dhuetsi Chuelen, Lakadong Turmeric Capsules, Bhutanese Shilajit, Native Turmeric Capsules, Natural Litsea Citrata Oil (Sil Timur), Organic Black Turmeric Capsule, Shilajit in Resin Form, Turmeric Capsules, Yungwa.