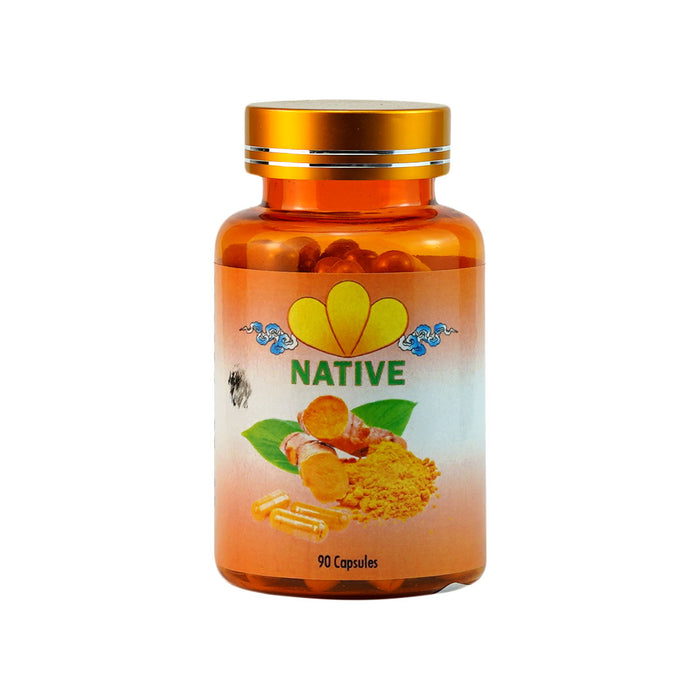 Native Turmeric Capsules - 500mg Turmeric Powder per Capsule, Native Turmeric, 100% organic Bhutanese
Original price
Nu 550.00
-
Original price
Nu 550.00
Sourced from the Woman Association in Zhemgang, Bhutan, our Turmeric Powder is of the highest quality and has been traditionally used for medicinal purposes for centuries across the world.

Turmeric is known for its many medicinal properties, such as boosting the immune system, acting as an antioxidant, and having anti-inflammatory functions. At Native, we take pride in offering a product that not only provides health benefits, but also supports the livelihoods of our local farmers. Our Turmeric Powder is a versatile ingredient that can be used in a variety of dishes and is sure to add a burst of flavor and health benefits to any meal.
We also offer the following supplements:
Turmeric Capsules, Black Ginger Capsules, Dhuetsi Chuelen, Lakadong Turmeric Capsules, Bhutanese Shilajit, Mountain Pepper Oil, Natural Litsea Citrata Oil (Sil Timur), Organic Black Turmeric Capsule, Shilajit in Resin Form, Turmeric Capsules, Yungwa.