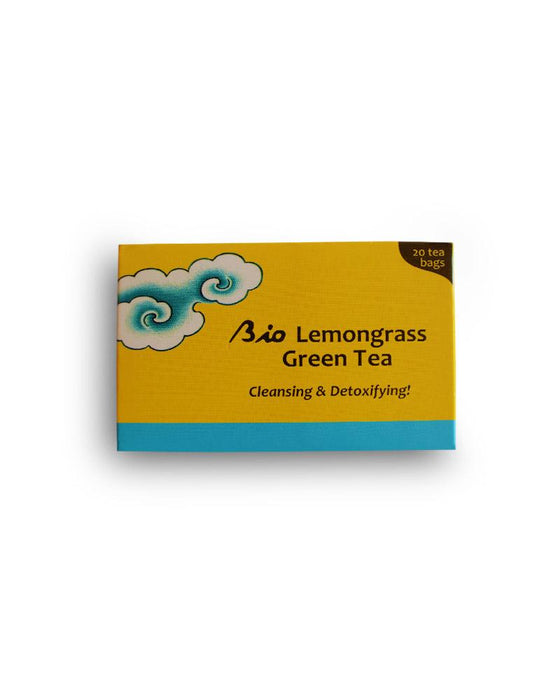 Bio Lemongrass Green Tea (20 tea bags), 50g
Original price
Nu 210.00
-
Original price
Nu 210.00
This fresh, zesty and lemony tea is made from organic lemongrass from Bhutan and an excellent grade of spring flush green tea from India. Lemongrass is one of the most popular ingredients in traditional medicine. It is known to have cleansing and detoxifying properties.
Ingredients: Lemongrass extracts 
Preparation: 
Pour boiling water over a tea bag placed in a cup and allow to brew for 5 to 10 minutes to get the best flavour and infusion.
For Maximum benefits, avoid adding sugar or milk.
Don't throw away your used tea bag, refrigerate it for use as facial cleanser or as soothing eye packs.
Product Description
Dimensions (LxWxH): 24.5cmx16.5cmx1cm
Weight: 50gms
Included: 20 Tea bags in one box.
We also offer Assorted Tea Gift Pack from Bhutan Herbal Tea, Loose Tea, Bhutan Herbal Tea, Chamomile Tea, Lemon Verbena, Pineapple weed tea, Hibiscus Tea, Mint Tea, Bhutan Cordyceps Tea, Dhuetsi Herbal Tea, Bhutan Herbal Tea, Bhutanese herbal tea, Natural, healthy, turmeric tea, guava tea, tulsea tea, Bhutan Cordyceps Tea by Naturally Bhutan, Druk Yung Wellness Tea, Bhutan Natural, Wild Tea Infusion, Safflower & Cinammon Tsheringma Tea, Bhutan Herbal Tea Burst, Himalayan Gooseberry Tsheringma Tea, Bhutan Minty Highland mix, Mistletoe Tea from Bhutan, Bhutan Cordyceps Cardamom Tea, Cinnamon & Turmeric Tsheringma Tea, Bhutan Mountain Tea.