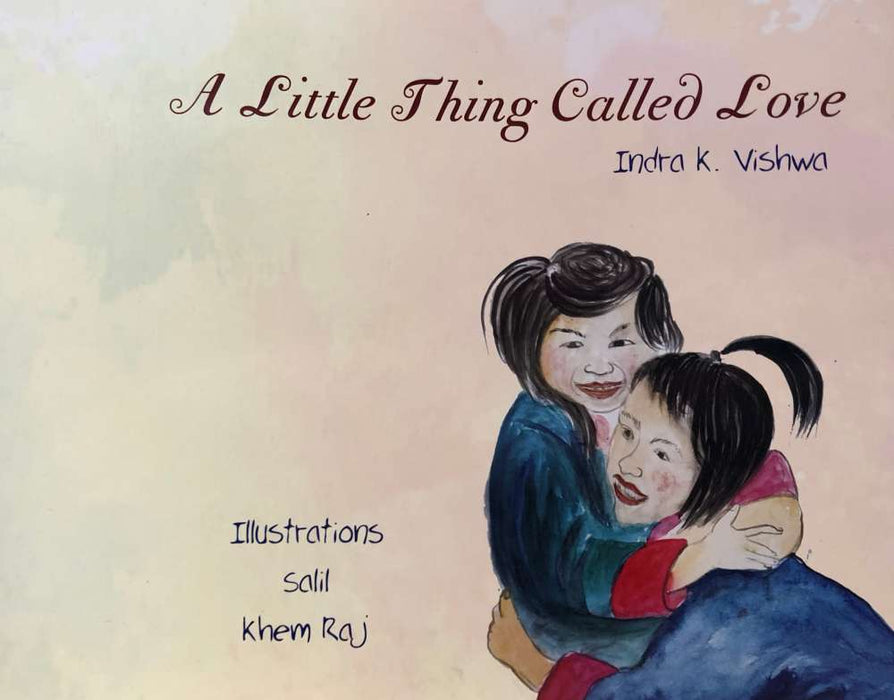 A Little Thing Called Love by Indra K. Vishwa
Original price
Nu 250.00
-
Original price
Nu 250.00
The book called little thins is a children's book. The book portrays the value of love and to be loved. The children understand the concept of love towards friends, family, siblings, and it's surroundings.
Published : 2019
ISBN : 978-99936-922-2-5
Category : Children's Literature, Illustrated Book
No. Of Pages : 20 pages
Dimension 
Weight: 107gms
We also offer the following books:

The Hero with a Thousand Eyes, Leadership of the Wise Kings, Kyetse by Chador, Miracle One Day, In Love with Butterflies and Other Stories, Deyzang by Indra K. Vishwa, Depa Bondeypa's Relatives, The Miracle Calling, Phases, Mipham's Dialectics and the Debates on Emptiness, AKu Thongmi: A song for Bhutan Written by Jane Hancock and Janet Herman, My Green School, Dewdrops in the sun; A Treasury of Poems, Rigzang, Ei8ht Nyingtib Tshering's Amazing Journey, What is the true cause of being born handsome or beautiful, Kissing Dragon, The Rendezvous Omega, Sharchop Gyalpo and Ashi Nangsa, GNH Certification, Gyalo by Lingo Jamtsho, Medical History of Bhutan, The Sky Heard The Whisper, Tales in Colors & Other Stories, Enchanted by Bhutan, Thakchung Gadpu, Songs of Lonely Raven, The beautiful Chaos, Thus I Heard, Foods of the Kingdom of Bhutan, GARPA by Pema Tshering, The Gift, TIGER AND MONK: A HIMALAYAN FICTION, Enchanted by Bhutan, Dorji by Alex Rothman, Folded into a paper boat a collection of Poetry from Bhutan, Mebartsho: The Falming Lake, Tales of the Yeti, Gyal-Khab, Reflections of State, Citizen, and Citizenship Education, The Hidden Rainbow.
About the Author
Indra k.vishwa is a noble teacher by profession; sister of all ages and a passionate writer. She writes lucid, candid and precise with her strong Portrayal of characters subtly blended with expression into a story. She is undoubtedly a young female emerging author of Bhutan - exhibits writing truly from her heart by reading her mind through the lens of any female artist. To her every tree is a story, every moment is a chapter, every quest is an experience, every teardrop is a witness and every smile is a victory. She has a quick eye on the subtleties of daily happenings and the business of the heart.